There's no doubt about it: webinars are a powerful marketing tool. But creating and hosting a webinar can be a lot of work. That's where automated webinar software services come in.
Keep reading to learn more about:
What is an automated webinar

How automated webinar software services can help your business

The best-automated webinar platforms to crush your marketing goals
So, without further ado, let's get started!
Why Automated Webinars Are the Future of Marketing
Have you ever wished you could be in two places at once? Well, with automated webinars, you can be!
An automated webinar is a marketing tool that allows you to pre-record a webinar and have it play on a set schedule—putting your webinars on autopilot. Your audience can attend your webinar at any time without you having to be there in person. 
However, people struggle with creating beautiful webinar experiences for attendees because they don't know how or just do it on the fly. This is where automated software comes in handy – you can easily create professional-looking content without manual labor.
7 Reasons to Use Automated Webinar Software Services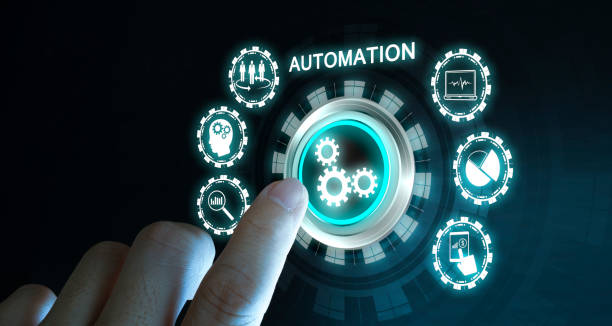 You can't go wrong with an automated webinar tool if you're looking for a powerful and convenient way to host webinars. Here are reasons why automated webinars are the perfect solution for busy entrepreneurs and small business owners:
1. Save Time
Automated webinars take the hassle out of organizing and hosting webinars. Instead of preparing and delivering a live presentation, you can simply record your webinar once and then play it automatically for your audience. This frees up most of your time to concentrate on other aspects of your business.
2. Reach a Wider Audience
With a live presentation, you're limited by the number of people who can physically attend. But with an automated webinar, anyone with an internet connection can tune in from anywhere in the world. This makes it quick to reach a global audience with your message.
3. Generate Leads
Automated webinar platforms can be a lead generation powerhouse for your business. You can set up your webinar to include call-to-actions and opt-in forms so that viewers can sign up for your mailing list. This hands-free approach can help you to grow your business on autopilot.
4. Provide Consistent Experience
When you deliver a live presentation, there are always risks that something could go wrong – technical difficulties and distractions. But with an automated webinar, everything is pre-recorded and running smoothly, so your viewers will always have the same great experience.
5. Boost Sales
In addition to generating new leads, automated webinars can also help you boost sales by allowing you to offer special promotions and discounts to attendees. You can also use them to upsell products and services to people who have already purchased from you.
6. Get Instant Feedback
With a live event, it can be difficult to gauge how well the audience is receiving your presentation. However, with an automated webinar, you can see how many people are watching and how long they are watching. You can also use the chat box, poll, and survey to get instant feedback from viewers during the presentation.
7. Make Money on Autopilot
Once you've recorded your webinar, it will continue to make money for you on autopilot. You can generate passive income by running ads during your webinar or charging a fee for people to access it. Automated webinars are a great way to build long-term revenue streams for your business.
As you can see, there are many good reasons to use an automated webinar tool for your business. If you're hunting for an easy and effective way to grow your business, this is definitely a solution worth considering.
How to Choose the Best Automated Webinar Service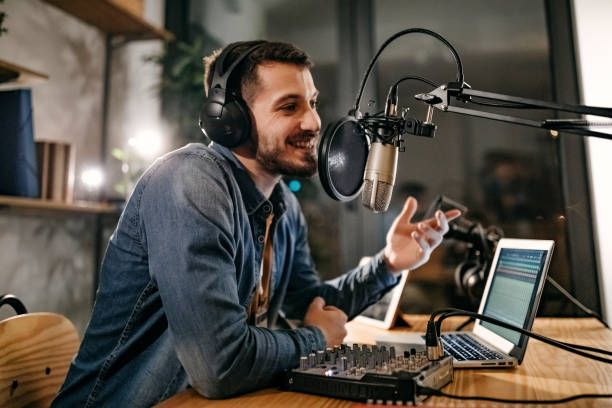 When it comes to choosing the best-automated webinar service, there are a few things you should keep in mind. Here are considerations when choosing the best-automated webinar software tools for your business. 
Pricing 
The first thing you need to consider when choosing an automated webinar service is pricing. Some services offer a free trial period.
Some common pricing models include:
Subscription-based

. This means that you pay a monthly or yearly fee to use the service. This type of pricing is usually based on the number of attendees, hosts, or recordings you need.

Usage-based

. Most automated webinar services offer this type of pricing. This is typically based on the length of the webinar, the number of attendees, or some recordings. 

One-time payment

. This is just that—you pay a lump sum upfront for lifetime access to the software. One-time payment plans are usually less expensive in the long run but require a larger upfront investment.
Generally, consider your needs and budget when making your decision. With so many providers on the market, comparing your options is important before committing to any service.
Features 
Let's explore the four key features that every great automated webinar platform should have.
#1. Easy to Use Registration Form Builder 
Creating a registration form is one of the essential steps in setting up an automated webinar. After all, you need a way to collect contact information from your registrants so that you can follow up with them after.
A great automated webinar platform will have an easy-to-use registration form builder that allows you to create beautiful, mobile-responsive forms quickly. 
#2. Automatic Email Notifications 
Once someone registers for your automated webinar, they should automatically receive an email notification with all the details they need to know about the event. This may seem like a small detail, but it's precisely quite important.
You want to make it as quickly as possible for registrants to add your webinar to their calendars and show up on time. 
#3. Live Chat Functionality 
The best-automated webinars feel personal and interactive—even though they're pre-recorded!
One of many ways is to include live chat functionality on your webinar platform. This way, viewers can type in questions or comments in real time, and you can respond accordingly. 
#4. Flexible Viewing Options 
Last but not least, a great automated webinar service will offer flexible viewing options for your viewers. For example, some audiences may want to watch the entire webinar from start to finish, while others may only have time for the highlights. The best platforms will offer both options so that viewers can choose what works best for them.  
Ease of Use 
You want something intuitive and easy to navigate to focus on your presentation rather than fumbling around with technical issues. A platform, StealthSeminar, offers a user-friendly interface that makes it easy to get started hosting your webinars. 
Here's what it is, and get to know more about StealthSeminar as the best alternative to EverWebinar.
Reliability 
Another key factor to consider is reliability. You don't want your webinar to go off without a hitch, only to have the audio or video drop out in the middle!
Make sure to research and read reviews from other users to ensure that the service you're considering is reliable and will meet your needs. 
Customer Support 
Even with the most user-friendly platforms, things can sometimes go wrong. That's why it's important to choose a webinar service that offers excellent customer support in case you run into any issues.
Look for a platform that 7 days a week customer support so that someone is always available to help if something goes wrong. Other services offer live chat support so that you can get help immediately if you need it. 
In a nutshell, choosing the best-automated webinar service doesn't have to be difficult. Just make sure you consider pricing, features, and other factors before making your decision.
Tips for Creating Automated Webinars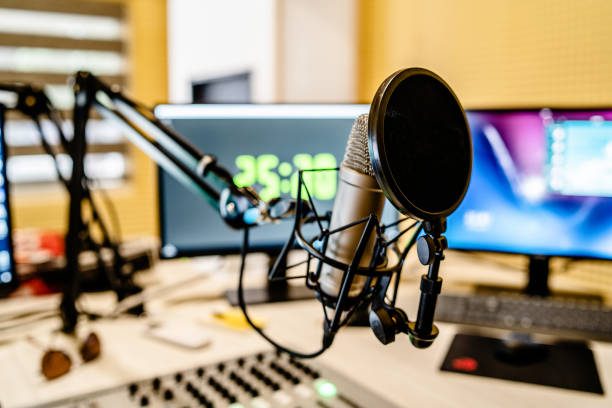 Now that we've gone to the reasons and tips for choosing automated webinar software let's get into how you can actually start using it!
Here are tips to help you get the most out of your webinar platform: 
Tip #1: Determine Your Webinar Topic 
Think of what could be the answers to the following:
What do you want to teach your audience?

Who is your target audience?

What problem do they want to solve?

What are you hoping to accomplish with this webinar?
Once you have a webinar topic in mind, it will be easier to structure your presentation and create informative and engaging content.
Tip #2: Choose Your Format
There are ways to structure a webinar, but some general tips include: 
Starting with a story

: Share an anecdote or case study related to your topic to grab people's attention and establish yourself as an authority right off the bat.

Asking questions

: Use questions throughout your webinar (especially at key transition points) to keep people engaged and ensure they follow along. 

Using slides sparingly:

The best live and automated webinars are heavy on interaction and light on slides. If you do use slides, make sure each one serves a purpose and advances the conversation. Simply dumping bullet points on the screen is a surefire way to lose people's attention. 

Keeping it interactive

: Ask questions, invite people to type their answers into the chat box, and generally keep things moving. The more interactive your webinar is, the more engaged people will be. 
Tip #3: Create a Webinar Outline 
After you have settled on a topic and format, it's time to start creating an outline for your presentation. This will help you determine what points you need to cover and what information will be most helpful for your audience.
A great webinar outline includes four key parts: 
The Introduction

. This is where you'll set the tone for the rest of the presentation. You should also give your audience a brief overview of what they can expect to learn from the webinar.

The Body

. The body of your webinar is where you'll get into the meat of your presentation. This is where you'll share your knowledge and expertise on the topic at hand.

The Conclusion

. This part is where you'll summarize everything covered in the webinar and thank your audience for their time. This is also a great opportunity to transition into your call to action. 

The Call to Action

. Do you want your attendees to buy your product? Sign up for your email list. Be clear and concise with your call to action, and make it easy for them to take the webinar landing page. 
By including all four of these elements in your outline, you'll be well on your way to hosting a successful webinar that engages and informs your audience.
Tip #4: Record Your Presentation 
Now it's time to start recording your presentation using your tools!
If you've never recorded a video before, don't worry – plenty of tutorials online can walk you through the process. Remember to pose questions and leave time for discussion throughout the presentation.
Tip #5: Promote Your Webinar 
Finally, it's time to promote your webinar!
You can do this through sharing on social media, email marketing, or even paid advertising. Make sure you let people know when the webinar will take place and what they can expect to learn from it. Also, be sure to provide a link where people can sign up or watch the recorded version if they can't make it live.
With these tips, creating an automated webinar will be a breeze. And because it's automatic, you won't have to worry about the logistics of hosting live webinars.
Automate Your Webinar With StealthSeminar
Webinars are a better way to generate leads and close sales – but they can also be a huge time commitment.
If you want to create professional webinars, look no further than StealthSeminar. Our easy-to-use platform makes it easy to schedule, customize your slides, and promote. This is all without any hassle.
So why wait? Sign up today and see how StealthSeminar can help you grow your business!