Have you ever hosted webinar events but didn't achieve your target audience number? Investing time and effort in creating online events and not meeting your expectations can be extremely disappointing. Imagine spending weeks or even months preparing them, and then your online presentations just turned out badly.
While it can be stressful not to achieve a successful event, there's a way to improve your webinar attendance. Of course, the topic, editing, style, and other factors will be critical. But you also need to know the best time for webinar where you can get the highest attendance possible.
If you're unsure about how you can schedule webinars properly, don't worry. We have your back. In this article, we'll reveal the best time to host your online presentations.
INDEX
Why Does Time Matter in Hosting a Successful Webinar?
What are the Best Days to Host a Webinar?
What Time of the Day is the Best to Conduct Webinars?
Webinar Tips to Consider for More Visible Results
Study Your Webinar Data
Choose the Right Kind of Webinar For Your Target Market
Promote Your Webinar
In Conclusion
Why Does Time Matter in Hosting a Successful Webinar?
When you host a webinar, time really matters. You need to spend plenty of it when planning for your content, shooting your presentation, editing, promoting, and so much more. But besides that, you also have to strategize in terms of what time you'll host your virtual events. There are times and days when online presentations don't meet people's schedules, especially if your target audiences have multiple time zones.
Even if they are interested in your content, they won't be able to attend if it's not a convenient time for them. So, whether it's a live or on-demand webinar, it's crucial to consider the best day and time when it comes to the schedule. It will give you a chance to get more webinar registrations, higher lead generation, and a better conversion rate.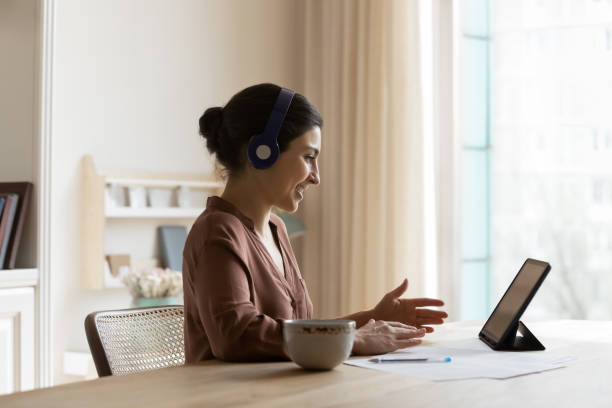 What are the Best Days to Host a Webinar?
Based on the 2020 Benchmarks study, it's best to conduct a webinar in the middle of the week, particularly Wednesday and Thursday. But due to a few changes in most people's activities this March, it's also considered great to host it on Tuesday.
The reason why it's not ideal to be conducted on weekends is that these days are usually the rest days. They are probably the worst days to schedule your event. People don't tend to be in front of work or computer but rather with their family or doing their relaxation.
If you wonder why Monday isn't on the list, it's because this day is when people are busy with work. Everyone's pretty much catching up with their tasks, especially when they weren't able to complete them on Friday.
Yet, you have to keep in mind that the case is different during holidays and special occasions. So, avoid scheduling your event on Wednesday or Thursday if it will be followed by a long weekend.
What Time of the Day is the Best to Conduct Webinars?
It might surprise you, but the best time of the day to conduct your webinar is either before or after people's lunch hour. You can choose between 10 to 11 A.M. or 1 to 2 P.M. These hours are the best if you want to cover multiple time zones and gain more attendees. Just make sure to avoid 12 P.M., which is when people are having their lunch.
But remember that choosing a time to host your webinar isn't as simple as picking out any time slot. We recommend using good software to automate the process of scheduling your webinar, especially if you will repurpose it.
Since different brands have different target markets, you'll know how their schedule work if you experiment with your tactics. So, try setting different hours to see which ones will work best for your target audiences.
Webinar Tips to Consider for More Visible Results
The popularity of webinars, mainly during this pandemic, is undeniable. More and more people prefer hosting an online event rather than a physical one. It's a great tool to keep getting quality leads, increasing brand recognition, and generating sales. But to make your webinar more effective, here are extra tips that can help:
Study Your Webinar Data
If you have hosted a couple of webinars over the years, it's best to take advantage of that and study the data. Take a look at the patterns of your client activities and when you usually get many webinar registrations. It will give you a hint of when your target audience usually prefers to join a webinar. Besides that, studying your data will also help you come up with great strategies that increase engagement.
Choose the Right Kind of Webinar For Your Target Market
The effectiveness of webinars will depend on who you're reaching out to. It would be nice to host a live webinar and create more engagement and urgency. But at the same time, if you have a target market in multiple countries, it's also good to consider using a pre-recorded webinar. Just pick the one that will be most suitable for your target audience.
Promote Your Webinar
Even if you have good content and a schedule, it won't matter if people are unaware of your event. For this reason, you need to promote your webinar properly and let them know what they will get from attending it. We strongly suggest that you do the promotion in advance for at least 3 weeks before the set date. You can send email invites, post on social media, or advertise. Tuesday, Wednesday, and Thursday are the best days to send your email.
In Conclusion
Webinars are so powerful. It can help make your business stand out among its competitors. It comes with plenty of benefits that almost every brand needs. With the right tactics, it can give you results that are beyond your expectations.
So, make sure to host webinars with careful and thorough planning. Choose good content that will be suitable to your webinar type and target market interests. Create a professionally made video and make it really engaging. Lastly, make your webinar attendance higher by choosing the right time that's best to conduct online events.
If you consider all tips we've shared with you today, your webinar sessions will improve.