Webinars are crucial for businesses. They help build relationships with customers while increasing their chances of conversion.
While live webinars are good, they often have issues with access. Registrants may not always be available on the scheduled date.
As such, more and more companies are opting for on-demand webinars. They have more benefits and uses, the likes of which will be discussed below.
On-Demand Webinar Description
As the name suggests, you can view this webinar on-demand, whenever and wherever you want.
You can schedule it like you would a live webinar. Everyone who registers gets a link they can click to view the live event.
The difference is that the original registration link will remain even after the webinar recording. That way, the on-demand webinar attendees may watch it through the cloud recording direct link.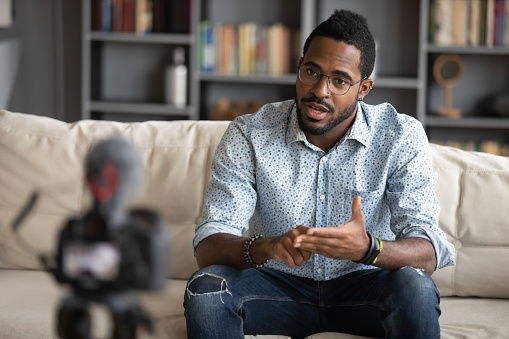 6 Benefits of an On-Demand Webinar Recording
With the on-demand option, your business can enjoy this slew of benefits:
On-Demand Webinar Content Remains Evergreen
Topics in live webinars usually don't bode well with time. For one, the speaker may refer to events such as Christmas, which means it won't fit an Easter festivity.
One of the best things about on-demand webinars is that they remain evergreen. They're often pre-recorded, which allows you to keep your topic timeless. After all, this is difficult to do with live virtual events.
On-Demand Recording Has an Extended Lifespan
By rendering an automatic recording of your live webinar, you can make it live for ages.
Just imagine if you didn't click the 'Record' button. Your webinar will remain a one-time deal, meaning you won't be able to use it any further.
That's why it's crucial to start automatically recording your event at the get-go. This will give you on-demand sessions or webinar recordings that you can repeatedly stream for as long as you want!
On-Demand Webinars Attract More Leads
Many of your live attendees won't be able to attend your one-time webinar. Just imagine the leads you stand to lose because they can't show up at the scheduled time!
That said, it's best to have an on-demand version of your existing webinar. That way, all the people who missed your new webinar can still view it at their preferred time.
On-Demand Webinars Will Help You Save and Make Money
Running a webinar isn't cheap.
You need to spend money on the speaker, equipment, editing service, and the cloud recording platform.
If you're broadcasting your webinar live, then you might as well flush your money down the drain.
Given that money doesn't grow on trees, wouldn't it be great to make the most out of your expenses?
That's why more companies choose to create on-demand webinars. You get to run them repeatedly, meaning you can get plenty of leads and conversions with the same thing.
You don't have to pay for additional costs for your on-demand recording registration, either. In other words, you'll get to make and save money at the same time.
On-Demand Webinars Can Help Boost SEO
SEO is the lifeline of any business. It can improve your search engine rankings, which allows you to attract more clients to your website.
Just look at these incredible video SEO statistics. Compared to text:
Videos such as on-demand webinars are 50x more likely to be organically ranked by Google.

Videos have an

11,000:1

probability of making it to Google's 1st page.

Videos have a higher clickthrough rate of

41%.

On-demand webinars can make your visitor stay on your website for 2 minutes longer.
You can also boost your SEO through your recording registration page. You can optimize it to draw more visitors to your webinar room automatically.
On-Demand Webinars Require Less Work
Live streaming events require a lot of work. You have to coordinate with the speaker and ensure that the equipment runs well. You have to be attentive since you have to moderate the event and answer custom questions in real-time.
What's great about an on-demand webinar is that you don't have to deal with such preparations. As long as you use reliable webinar software and your registration settings are all set, all you need to do is sit back, relax, and wait for leads to start pouring in.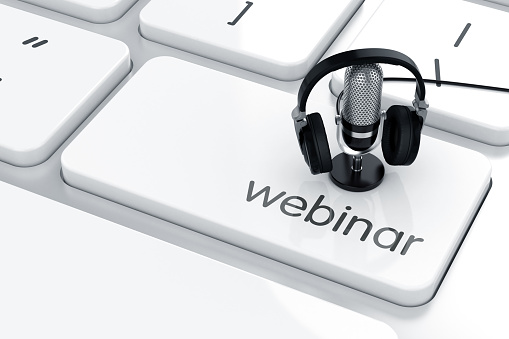 How to Make an On-Demand Webinar
Making on-demand webinars is easy. It's just like doing a live event, but you need to make sure that you've edited the recording and registration settings.
Say you plan on running a live webinar. As long as you click 'Save' or 'Record' in the webinar options, your on-demand content will be automatically stored in the system or cloud.
If you plan to record your webinar to make it more polished for more audience engagement, all you need to do is upload the video once it's finished. Of course, don't forget to click schedule and manipulate the on-demand settings. That way, your viewers can watch your pre-recorded webinar whenever they want.
In a Nutshell
When it comes to generating leads and increasing conversions, an on-demand webinar is the best way to go.
It has an extended lifespan while its content remains evergreen. It can help you attract a lot of leads and improve your site's SEO.
There's not a lot of preparation needed, as you would have to do with a live event.
Best of all, on-demand webinar hosting can help you save money and make some, too! 
With these benefits, there's no reason you shouldn't make the shift from live to on-demand webinars. StealthSeminar offers a webinar solution that helps you enjoy the perks of running an on-demand, automated webinar. Try StealthSeminar today!