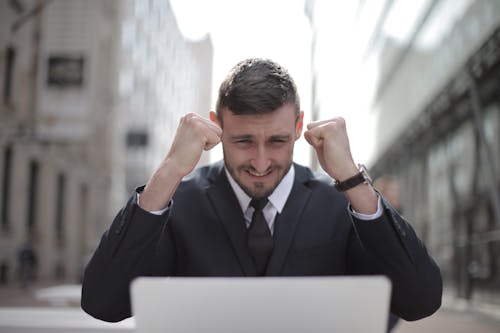 Automated webinars are presentations that you can run with little to no effort. Automation is good for businesses today for many reasons, like saving time and making more money. 
You can use them to make anything from marketing materials to training sessions. They're perfect for online meetings as well!
These webinars are also easy to make. All you need to do is create pre-recorded videos, upload them, and schedule them on the times and dates you want them to be broadcast. 
Given the flexibility and ease of evergreen webinars, more and more businesses are using them. You, too, can create your own prerecorded webinar for free to help you reach your business goals.
In this post, you will learn:
What is a pre-recorded webinar

Whys is an automated webinar helpful for your business' success

Ways how to create automated webinars that boost your business
Why an Automated Webinar is Your Key to Business Success
Pre-recorded webinars content is a hit among businesses because of these advantages:
You Can Make the Best Webinar Possible
Even if you practice, many things can go wrong during a live webinar. So if you want to make sure that your presentation is polished and perfect, then an evergreen webinar is the way to go.
With this, you can record as often as you want until it's 100% perfect. You can also use a webinar platform to edit the reel and add a prerecorded webinar with slides and images.
You Can Create Pre-Recorded Webinars Whenever, Wherever
The fact that automated webinars are easy to use is one of the best things about them. As the name suggests, this kind of online meeting is mostly automated, so it doesn't give you more work to do.
Compared to a live webinar, you can create an automated one whenever you wish. You can make one during the nighttime, on the weekend, or even when you're on vacation. 
You Don't Have to be Present to Host a Webinar Recording 
One of the best things about automated webinars is that you can set them up for any date or time. When you set up an automatic webinar, you choose a certain date for it to start.
Then, instead of putting together a live presentation, you upload a webinar that has already been recorded. You have the option of adding a poll, an extra video clip, or a Call-To-Action (CTA) button.
Whereas live events require you to be present every single time, especially if you have multiple presenters. That's not the case with webinar automation.
Your presentation will play as scheduled, even if you're not around. You need to set the schedule with webinar software, and you're good to go! 
Since your recordings run on autopilot, you have more time on your hands. You can use this to grow your business, improve the productivity of team members or spend more time with your family and friends.
You Can Play Webinar Sessions Repeatedly
Live streaming free webinars entail a lot of work. You need to prepare the topic and script and rehearse well before presenting. However, When you automate your webinars, you can save time on a number of tasks. For example, you can make a presentation that will play automatically during the webinar.
If you want to run another one, you have to repeat the entire process. You also need to pay the audience host again, which can hurt your wallet in the long run.
You don't have to worry about this when you make on-demand webinars. You just need to produce one, and you can play it repeatedly.
There's no need to prepare every time like you would with live webinars. Think of all the time and money you'll save! 
You Can Run Just-in-Time Webinars 24/7
You need to have extensive local and international reach if you're running a business. Running a live event is an excellent way to achieve this, but how about the webinar attendees from the other half of the globe?
This is why hosting a recurring webinar is better for your business. You can run them 24/7 so that everybody who wants to watch it may do so. 
You can extend your marketing reach with minimal effort with popular webinar platforms. Plus, you just need to send email invitations ahead of time to viewers.
You Can Use Effective Webinars to Build Your Sales Funnel 
One great thing about automated webinars is that they can help your company make more money. With automation, you can reach more people than with live presentations, which means you can find more customers. Also, automated webinars will make it easier for you to sell products and services.
Businesses love pre-recorded webinars session because they can be used to build a sales funnel. In fact, it has helped many B2Bs acquire a whopping 500-1000 leads per session!
Like them, you can use this HD video to achieve better sales. With live and automated webinars, you can draw potential buyers from one funnel to the next. 
Automated Webinars = Automatic Income
Apart from helping you build your funnel, webinars can be an easy source of revenue money. Many people will pay for paid webinars, especially if they're insightful and helpful.
The key here, of course, is to make a presentation of high value to the viewers. Using the right webinar software platforms will help, too! 
Try StealthSeminar for 30 days free
How to Make an Automated Webinar to Boost Your Business
If it's your first time creating webinars, fret not. Outlined below are all the steps you need to take to produce one. 
Step 1: Plan the Key Webinar Features
Running an automated webinar is different from live streaming. As such, you need to keep these things in mind:
Topic
It's vital to choose the right topic. This will attract more people to your webinar event, increasing your chance of converting them. 
When picking a topic, it's best to: 
Read through the past webinar session.

Revisit your webinar rooms and browse through the live chat. You can use the frequently asked questions as the jump point for your next production. 
Visit your blog.

Explore your blog and

those case studies

related to your niche. Look at the posts that earned the most engagement on social media platforms. Read those with a lot of questions, too. These posts should help you generate a lot of ideas for your topics.
Talk to your sales team.

How will marketing features

help them sell the product more? Focusing on the pain points and how to move them through the sales cycle should help you pick the perfect topic. 
Use your eBook.

If you have launched an eBook, you can cover its central topics. Not only will this draw more clients to your webinar room, but this could also lead to more eBook downloads.
Look at the new trends.

Are there novel developments in your industry? You're sure to attract many viewers when you give a bird's eye view of these breakthroughs.
Type of Presentation
How will you go about with your production? Are you going to use slides or videos? Will you present 100% of the time? 
You can do either or both, just like hybrid webinars. As long as you have the right webinar platform. Good thing that the stealth seminar offers pre-recorded webinars with slides. You can alternate between these formats seamlessly.
Step 2: Prepare Your Online Seminar
Now that you've decided on the topic and presentation type, it's time to proceed with these preparations:
Webinar Outline and Script
It's essential to include all the features or items that viewers need to know. This, however, shouldn't mean a lengthy script.
It's essential to keep your presentation short and sweet. For best results, you need to keep the run time between 30-40 minutes. 
If you can't cram the topic within this timeframe, you should divide it into two or more parts. 
Slides
Just like your script, your slides need to be concise. So as you make one, keep in mind to:
Create or use an original template.

Put only one idea per slide.

Keep the text slim. Use a lot of white space instead. 

Use bullets.

Graphic elements and pictures make for good bullet alternatives. 
Pitch
While a webinar is used as a marketing automation tool, success will depend on your pitch. For best results, try the intro-info-buying information format. 
Step 3: Record and Edit Your Presentation 
You can use various paid or a pre-recorded webinar for free to record and edit your presentation. Some allow you to tape the entire screen, while some only permit a portion.
It's hard to choose from the best webinar platforms out there, so we have listed the top eight options here. 
Step 4: Upload Your Video to a Pre-Recorded Webinar Software Program
Now that you're done recording, it's time to upload it on an automated webinar service. 
Remember: the best webinar software will help you achieve success. As such, you'll want something that offers:
Free trial 

Screen sharing 

Unlimited HD webinars

Live chat (public or private)

Interactive polls and surveys 

Free training material or videos
Step 5. Use the Webinar Tools Available
The best webinar platform will offer features that'll make everything easier, such as:
Registration Page
A lot of people disregard registration pages, but they should not. It's a way for you to collect the information about your target audience that you need for marketing.
Webinar Landing Page 
This, too, will help generate more sign-ups for your page. With the right webinar tool, you can create attractive and compelling pages.
Analytics Tools
A good webinar platform will give you reports on your presentation's performance. You can use this to improve both your automated and live webinars in the future. 
Step 6: Schedule Webinar Presentations Accordingly 
Now that you have your automated pre-recorded webinars ready, it's time to schedule them.
When it comes to hosting webinars, make sure to follow these tips:
Set it on Thursday or Wednesday, as it generates

25% and 24% attendees

, respectively.

11 am

is the best time to run your webinar, followed by 2 pm. 
Schedule on-demand webinars

so attendees can watch them during their free time.
Step 7: Take Advantage of the Marketing Features
The best webinar platforms will do more than host and schedule your video content. They can help market it, too. 
For best results, use an automated webinar software with a marketing webhook. That way, you can integrate it with your CRM, tech tools, and other programs. 
Automated webinar features make them a hit with many businesses. They're easy to make and just as easy to host. 
With the help of your webinar software, you're sure to generate more leads and sales in no time.