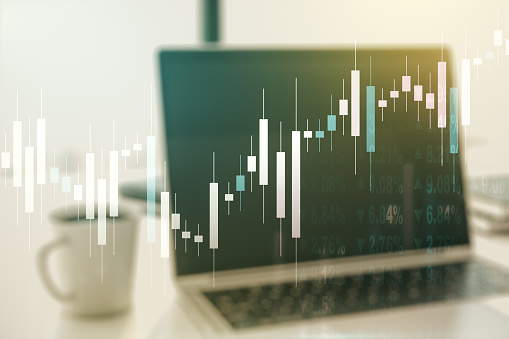 Wouldn't it be nice to collect leads and make more sales even when you're not in front of the PC? 
You can do this with automated webinars.
As the name suggests, automated webinars are presentations you can automate to run like live webinars. You simply schedule them to be broadcast at a specific time, and your attendees will just flock in! It will seem like you're running live webinars even when you're not. 
Because of this time-saving benefit, business owners can use these webinar recordings to generate leads and sales anytime they want without added effort from them.
And like these business owners, you can generate revenue with automated webinars, too. All you need to do is follow these tips on making a pre-recorded webinar.
How to Set Up an Automated Webinar
One of the best things about evergreen webinars is that they're easy to do. If it's your first time creating one, all you need to do is follow the procedure below.
Step 1: Create Webinar Topics
With an automated webinar, you get to communicate freely with your audience. In other words, it's the perfect lead generation tool since you get to show your expertise in the subject matter.
That said, it pays to create and pick the best topics for your online courses. 
To do this, you need to work on the questions that your customers often ask. Of course, it's best to address a topic where you have vast knowledge.
If you have a marketing company and your audience asks what's the best way to promote their website, the webinar topic should address this in a specific manner. For instance, you can do webinars on boosting sales with a discount code. 
Step 2: Decide on the Format of Your Pre-Recorded Webinar
Contrary to popular belief, webinars are not one-size-fits-all solutions. Depending on your attendees, you should pick a recording format that suits them well.
Here are some types to consider:
Masterclass
Webinars of this nature help educate your clients. As such, this format is perfect for a how-to workshop or an informative video. 
Interview
As the name suggests, it's a Q&A type of video. You or the host can ask questions while the guest answers. 
Panel Discussion
Here, several experts discuss a particular topic. Because the hosts have different followers, this format effectively draws more customers into the fold. 
Product Demo
This video is another way to attract new leads. By demonstrating your product's benefits, you get to convince attendees to buy one. 
Case Study
If you want to convince prospective customers to take advantage of your offer, this is the webinar format you should pick. It's often an interview of a happy client whose business needs your company has met. 
Step 3: Choose an Automated Webinar Platform
If you want to attract as many paying customers as possible, you must choose the right webinar platform. 
But how do you do this, given the wealth of options in the market?
Well, you have to make sure that you choose one with the following features:
Live and Automated Webinar Functions
Although making automated webinars might be your focus, you'd want a platform that allows you to create a live webinar and a hybrid one as well. 
Marketing Automation
The reason you make a new webinar is to attract customers. 
It's not enough to make stellar content, though. You should choose a platform that allows you to market your webinars on autopilot.
To do this, you need a program that will help you set up a landing page, add a call to action, and send email and SMS reminders. 
You'd also want something that you can integrate with your other programs, such as Facebook, WordPress, or MailChimp. 
Authority-Boosting Tools
You'd want to show your automated webinar attendees that you are the foremost authority in the subject. 
To demonstrate this, you need a platform that allows you to run polls and answer questions through a live chatbox, among others. 
Result Optimization
It's not enough to just run an automated webinar replay without any hitch. You'd also want to do some analysis to improve your webinar and optimize it for favorable results.
So before you choose from the many automated webinar platforms, you need to find one that helps you optimize results. Features such as tracking, split-testing, statistics, and sales reporting will surely help your marketing teams use resources more efficiently. 
Step 4: Create Your Automated Webinar Recording Script
Now that you have a topic, format, and webinar recording platform, it's time to start with your script. 
To make it successful, you need to include these essential components: 
Introduction
This sets the stage for your automated webinar. First, introduce yourself and your business. More importantly, establish why you're qualified to host the video. 
If you're planning on engaging your audience with a poll, survey, or chat feature, you need to discuss this during the introduction. 
And remember to thank your customers for sparing some time for your webinar.
Agenda
This is the part of the automated webinar schedule where you explain the outline in detail. 
It's also good to discuss the time you'll allot for every topic. Let the audience know that they can ask questions after the discussion. 
Goal and Purpose
Tell your audience WHY they should watch your entire video. 
It's also beneficial to tell them what they could expect at the end of the recording, like a discount coupon or access to an exclusive product.
Content
This is the main chunk of your script. It should address the plan and outline you've discussed beforehand. 
As this will be dictating the flow of the script, consider the visuals you're going to add. If you're planning on running a video, you should include it in your script as well. 
If you want to keep your attendees glued to their seats watching your evergreen content, remember to give real-life examples. This will help them relate to your topic more. 
Conclusion
This is the part of the script where you tie up everything that was discussed. If you like to shake things up, you can run a short quiz or a feedback session.
Remember to keep this short and sweet, though. That way, you get to allot more time for the Q&A portion.
And don't forget to include your call to action, so your audience knows what to do next!
Step 5: Prepare the Rest of the Material
What else do you plan on adding to your presentation? Now's the time to finish every one of them.
If you're thinking of running videos or posting images, it's time to collate them. If you want to make a particular slide deck, then start creating one. 
Step 6: Record Your Automated Webinar
Now that you have everything ready, the next step is to record your webinar. 
To start, you need to download and use a webinar recording tool. Most are pretty easy to use, as all you need to do is hit the record button to get things started. 
What's great about automated webinars is that you get to polish them to perfection. If you're not happy with the current take, you can repeat some parts—even the entire thing, if you want!
That said, this gives you no excuse to NOT practice. Run through your script (and other materials) a few times before you start recording. That way, you get a stellar video in just one or two takes. 
Step 7: Edit Webinar Details
If you need to do some tweaks here and there, now's the time to do so. 
By editing your video, you can remove the unwanted parts. You can even add more stuff, say, an interview video with another resource speaker.
Make sure to save your edits! 
Step 8: Upload Your Video to an Automated Webinar Platform
It's time to use the program you've chosen for your webinar. 
Although procedures vary, most will require you to upload your pre-recorded video. You can add one from your local drive or a particular link. 
You also have to add details, such as the webinar title and description.
You also have the option to choose the interaction, be it chat or Q&A. You can even set an automatic reply to certain questions.
Likewise, you can manipulate the reporting methods. You can set it to show the attendee name or simulate a full waiting room. 
Step 9: Schedule Your Automated Webinar
Once you have uploaded your video and added the details, you can now set the schedule. 
Of course, it's best to set one according to the attendee's local timezone. However, reports show that the best time for webinars is Wednesdays and Thursdays at 11 AM or 10 AM. These are the days and times that attract the most viewers.
You can target these peak times with the 'Just in Time' schedule option. 
If you like to run your webinar simultaneously on other specific dates, you can do so, too. A good thing about automated webinars is that you can play them as often as you like! 
Step 10: Create a Registration Page and Other Important Pages
Most platforms allow you to use their landing page template. You can even add your landing pages from third-party companies, such as ClickFunnels. 
For best results, customize the registration process. You can change the layout and images to reflect your business. Doing this will help you build authority and credibility.
Here are some pages that will help your automated webinar as well: 
Thank you page

Countdown page

Watch page

Webinar complete page

Offer expiry page

Legal content

Email content (reminders, confirmation, and feedback)
More importantly, don't forget to set up your call to action (CTA) page. It's why you're running the automated webinars in the first place. Your goal is to convince the audience to sign up or take advantage of your offer. 
Depending on your program, you could set the CTA on the video or just below the recording. You could also integrate plugins as needed. 
Here are other options you could use to boost your automated webinars:
Google Analytics

Missed Webinar/Webinar Complete Redirects

Webinar Split Testing

Registration Split Testing

Sales Tracking Pixel

Embedded Widgets

Tracking Code Setup
Step 11: Promote Your Automated Webinar
Even if your evergreen webinar has stellar content, it won't gain footing if you don't promote it. 
Before the Webinar
It's essential to create a strategy beforehand. Just like preparing a script, you need to figure out a way to reach out to attendees. 
For example, you can create a landing page and promote this through emails and social media pages. You can run this on high-traffic websites as well. 
It will also help to write a blog post to hype up your webinar.
On the Day of the Webinar
You can still draw people to your automated webinar funnel on the day itself. It's as simple as accommodating late registration an hour before the live webinar. Pre-scheduling social media posts may boost attendance, too. 
You shouldn't forget those who have signed up. Make sure to remind them via email or SMS. 
During the Automated Webinar
Say your attendees are not convinced to join the automated webinar funnel YET. To persuade them, you could:
Engage with the audience by publishing the video's key insights

Encourage the audience to post hashtags or interact with your social media accounts

Take screenshots of the video and post them on social media

Note the timestamps and promote these key topics 
As mentioned, your automated webinars should have a clear call to action. This will guide your audience on what to do next, whether it's signing up for a mailing list or buying a product. 
Step 12: Follow Up on Your Audience
Your job doesn't stop when the webinar ends. You need to follow up with your customers by: 
Sharing snippets of the webinar

Creating a follow-up article for the presentation 

Sending the audience emails requesting feedback

Reaching out to high-value customers through email or social media
Final Thoughts
Setting up an automated webinar involves 12 easy steps:
Brainstorming a topic

Deciding on the webinar format

Choosing an automated webinar platform

Writing a script

Preparing the rest of the material

Recording the automated webinar

Editing the presentation

Uploading the video

Scheduling the webinar 

Creating the important pages

Promoting the webinar

Following up on your audience
With these, you're sure to draw new clients in through your new webinar!