You've worked hard on your webinar. You've spent hours perfecting the content, practicing delivery, and ensuring the technology will work flawlessly.
But how do you make sure your target audience sees it?
One great option is to upload your pre-recorded webinar to LinkedIn. According to a study, 93% of B2B marketers use LinkedIn as a marketing tool. As a result, uploading your LinkedIn webinar can help you reach a new audience and build your brand.
Key Takeaways:
Reasons to use LinkedIn for your webinars

Tips for creating pre-recorded webinars on LinkedIn

Best practices for making successful webinars
Let's go over to steps and valuable tips to create a webinar.
Why Use LinkedIn to Create a Pre-recorded Webinar
You may be asking whether or not LinkedIn is the right platform to use for hosting a pre-recorded webinar. Yes, LinkedIn can be an extremely effective tool for future viewing content.
Here are the reasons why you might want to consider using LinkedIn to record it:
Highly trusted platform

. Your audience is more likely to believe what they see and hear on LinkedIn than on other social media platforms.

More visibility

. This tool has a built-in audience of millions of professionals who are ready and willing to learn new things. You can also use LinkedIn's powerful search engine to find potential leads and customers.

Increase engagements through sharing

. You don't have to do much to promote your webinar on LinkedIn – simply sharing it with your connections is likely to generate views.

Easy to use

. This tool provides an easy way to reach out to potential viewers and promote your recorded or live events.

Offer useful features

. LinkedIn provides features that make it easy to create and deliver a high-quality webinar,

such as

slide sharing, recording capabilities, and live chat

.
LinkedIn must be at the top of your list if you're looking for a webinar platform to host your next pre-recorded event.
How to Create Pre-recorded Webinars on LinkedIn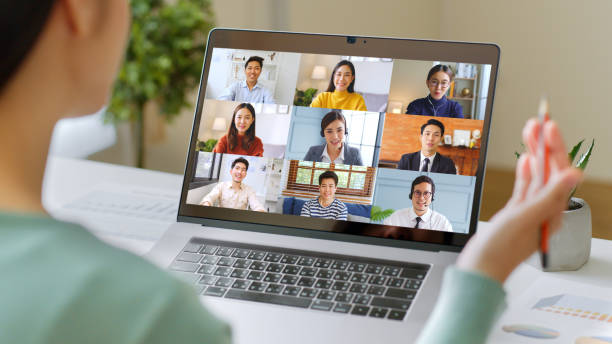 Hosting a pre-recorded or live webinar is a great way to share your knowledge and connect with potential customers or clients. And with LinkedIn, it's now easier than ever to create and share your video content.
Here's how:
Create an outline for your webinar
What topics will you cover? And how long do you want the webinar to be?
Create an outline or webinar script to structure your presentation. Once you're ready, it's time to start recording! 
There are different ways you can record your webinar. If you're using PowerPoint, you can use the "Record Slide Show" feature to capture both your slides and audio. Or, if you prefer, you can record your video and audio separately using screen-recording software.
Upload your webinar to LinkedIn
Now that you've created and hosted your first webinar, it's time to share it with the LinkedIn community!
Follow these steps to make it easier:
First, create an account on LinkedIn.

Then, upload your recorded presentation (you'll need to have a video file in either MP4 or WMV format).

Once your presentation is uploaded, you can add slides, captions, and audio narration.

Next, create a title and description for your webinar, and select a thumbnail image to represent your presentation.

You can

conduct keyword research

to know what your audiences look for.

Choose whether you make your webinar private or public. If you make it public, people with the link will be able to view it.

Once you're happy with your settings, click "Publish." Your pre-recorded event will be live on LinkedIn!
By creating a pre-recorded LinkedIn webinar, you'll be able to make the most of this popular social media site and reach out to the right audience in a new and engaging way.
How to Offer On-demand Webinars
What if you don't have the time or resources to host live webinars?
No problem! You can create a pre-recorded presentation about your online course that can be watched on-demand.
Here's how on-demand webinars work: 
Create an event
To use LinkedIn events for on-demand webinars, simply create an event and select the 'on demand' option when prompted. This will make your event available to watch at any time, and you can embed the video player on your website or blog for easy viewing. 
Additionally, don't forget to include the date, time, and location. You can also use LinkedIn virtual events to track attendance and engagement metrics.
Promote your webinar
Here are the tips to ensure that your webinar gets more leads and exposure.
Consider some relevant LinkedIn groups

. This is a good way to reach people who are already interested in your webinar topic.

Share a short teaser clip on LinkedIn.

This is one way to generate interest and get people excited about what you'll be covering in your webinar. 

Write a blog post.

Be sure to include key takeaways and why someone should attend. Then, post a link to the blog on LinkedIn. 

Promote it on your personal LinkedIn profile

.

In this way, you can lead each

LinkedIn

live audience to know you more.

Reach out to influencers in your industry. You can ask them to share your webinar

LinkedIn ads

on their social media channels. 

Use LinkedIn's Sponsored InMail ads. In this way, you can send a promotional message directly to people's inboxes. You'll need to create a strong subject line and compelling copy to get people to click through to your webinar registration page. 
Use Sponsored Content ads.

It's a landing page in the LinkedIn feed and can target specific demographics, like job title, company size, or location. 

Use Text Ads

. These are the simplest type of ads and can be effective if you have a short, attention-grabbing message.
Make your webinar recording available
Finally, the audience in the waiting room can now watch it.
LinkedIn will generate a recording that you can make available on your profile or website once your event is over. This is a good way to share your expertise with people who couldn't attend the live event.
Best Practices to Make Your Pre-recorded Webinar Successful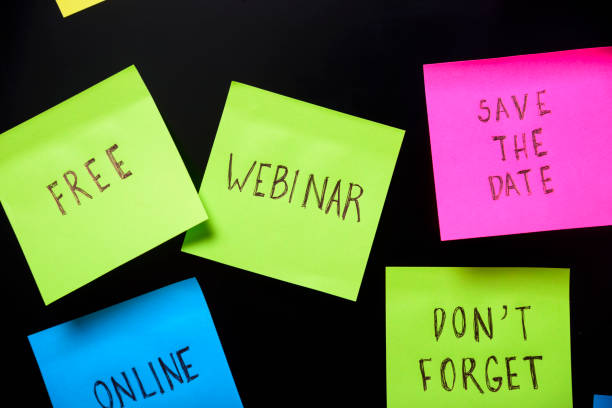 Here are a few tips to make sure your webinar is a success: 
Keep it under an hour
Like any audience, you have a limited time to keep your webinar viewers engaged. That's why it's essential to make sure your automated webinar is no longer than an hour. 
Think about ways to keep your content fresh, such as using interactive elements or incorporating humor while giving valuable insights. In addition to that, you can break up your presentation into smaller chunks to make it more digestible.
Create a compelling content
The best way is to find the right balance between excitement and information.
Start by thinking about what your audience wants to learn from your webinar. Focus on delivering value and teaching them something new. At the same time, keep your energy levels up and avoid sounding like a textbook. Be personable and relatable, so your audience feels like they're getting to know you.
Send follow-up emails
Have a plan for following up with attendees after the webinar is over.
You can send out a thank-you note or an email with additional resources related to the webinar topic or any upcoming event. You can also grab this opportunity to invite attendees to join your email list or sign up for a free trial. 
With a bit of effort as well as planning, you can successfully share your pre-recorded webinar on LinkedIn and reach your target audience!
Learn More Webinar Best Practices
In Conclusion
Creating a pre-recorded webinar is an excellent way to engage with LinkedIn members. The process is simple and can be done in just a few minutes. Plus, you'll have the ability to share your online courses with a broader audience, which can help you generate leads and increase sales. 
Ready to give it a try? Follow these easy steps and tips, and you'll be on your way to creating an engaging and informative webinar using LinkedIn.