Photo by Malte Helmhold on Unsplash
Organizations are always looking to reach new attendees and engage with current audiences. A great way to do this is through webinars. They're a great way to share information and build relationships with potential and existing customers. However, scheduling and hosting a webinar can be a lot of work. That's where making them on demand comes in.
On-demand webinars allow you to drive high-quality evergreen content and consistent traffic to your business at a fraction of the costs of live webinars. But people often ask, "What is an on-demand webinar?" or "How do we make webinars on demand with Zoom and other video recording platforms?"
In this post, you'll learn:
The difference between on-demand and live webinars

The process of making webinars on demand

Useful tips and practices to set up an on-demand webinar and drive results.
Live Webinars vs. On-demand Webinars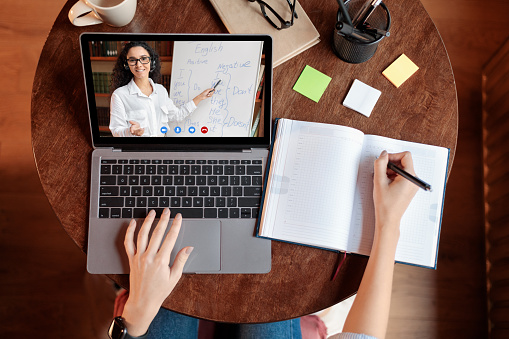 A live webinar lets you interact with your audience. It gives attendees a specific date when they can join the live demo or event. Live participants can ask questions and collaborate with you and other attendees through live chat messages. You have to start the event and allow people in so they can watch your live webinar.
Your presence is required for a live webinar solution to run. It can be streamed to YouTube or Facebook. Also, you can use different features of the webinar room to make the live demo engaging.
On the contrary, an on-demand webinar solution allows attendees to watch the pre-recorded video disregarding the difference between their time zone and yours. It does not require you to moderate the webinar or let live attendees in. The webinar automatically starts once participants submit their names and email address. People can be directed to a page to begin the recorded webinars with a mouse click.
On-demand webinars require you to record the event in advance so you can create evergreen content and share it with potential customers. But since the webinar content is based on recordings, interacting with the audience during the event is impossible. However, you can display call-to-action buttons to grab the attention of your viewers and prompt them to take action.
The best thing about making your webinar on demand, aside from generating evergreen content, is that the webinar can run smoothly for your audience. There are no audio or internet connection issues. Also, it allows participants to decide when they have time to go to your webinar channel and watch your videos. On-demand webinars are your best choice if you want to share the same webinar content repeatedly.
Benefits of On-Demand Webinars
Businesses can benefit significantly from hosting virtual events through webinars. They can establish relationships with potential customers while boosting the possibilities of conversion. Though live webinars are great options, participants may experience scheduling conflicts. As such, an increasing number of organizations are choosing on-demand webinars.
Making a webinar on demand offers the following benefits:
On-demand webinar content remains evergreen
Most live webinar topics do not bode well with time. The speaker might refer to specific events that do not fit well with other festivities.
Among the perks of opting for on-demand webinars is that they are evergreen content. Evergreen webinars are pre-recorded, meaning you can keep your topics timeless.
And when you render an automatic recording of your live webinars, you can replay it for ages.
Hosting webinars is not cheap. You must spend on your equipment, editing service, speaker, and the cloud recording platform.
If you choose to host a live webinar, you may be flushing a significant amount of money down the drain.
While on-demand webinars allow you to run the presentations again and again. As a result, you can get lots of conversions and top-of-funnel leads. Most importantly, you do not have to spend money on your on-demand recording registration. In the long run, you can save money and earn a significant income simultaneously.
Live webinars require lots of work. You must coordinate with the speaker, ensure that the equipment runs smoothly, and be attentive since you must moderate the live event and answer queries in real–time.
On the other hand, an on-demand webinar does not call for such preparations. Once your registration settings are up and running, you just have to wait for high-quality leads to pour in.
Search engine optimization is crucial to most businesses today. It improves your search engine rankings so you can attract customers to your website.
On-demand webinars are more likely to be ranked by Google and have a high probability of making it to the first page. They also have a higher clickthrough rate and can drive site visitors to stay on your page for more than 2 minutes.
Moreover, you can boost your SEO with your recording registration page by optimizing it so visitors will watch your pre-recorded webinar automatically.
How to Make On-Demand Webinars
Creating on-demand webinars may vary depending on the webinar platform you are using. But generally, you can choose a recording from your previous live webinars, use a YouTube video, or upload a pre-recorded video from your drive or computer.
If you are thinking of running a live Zoom webinar, use a webinar recording platform and click record as the webinar starts. Then, after the webinar ends, never forget to click save. This way, your Zoom webinars can automatically be stored in the cloud or system. Take note that Zoom is created with minimal features, and recording is not included in the list. You can only insert shareable links and password protection and set an expiration time on your Zoom on-demand webinar.
If you want to use a YouTube file, just enter its URL on the webinar platform and click "Add YouTube Video." Ensure the video file is either unlisted or public, not private.
But if you want to upload a video from your computer or drive, click "Browse Files." Recording your webinar allows you to make it more polished. Once finished, just upload it on the webinar software. Don't forget to tick a schedule and modify the on-demand settings. This way, your audiences can watch your on-demand webinars whenever they want.
Regardless of the video file you use, preview your on-demand webinar recording to check if they run smoothly.
Best Practices When Creating On-demand Webinars
Follow these webinar best practices to record videos that can generate high-quality leads and drive results.
 Chop up your webinar videos
Divide your webinar recordings into at least five-minute sections to create a digestible and quick content series. Share these pre-recorded events on your social media accounts and lay out a precise discussion topic and webinar description that your audience can easily hop between.
By giving your audiences a library of small, accessible clips, you can continue to use the webinar content to entice customers and drive traffic to future live events.
 Set up a webinar video hub
Setting up a webinar video hub is an efficient way to promote your on-demand webinar recordings. When all your on-demand webinars are in one place, interested individuals can easily find, navigate, and watch them. They will have the chance to discover topics you have previously covered, especially if you add a search feature.
By using a webinar channel, you can encourage further audience engagement and generate more leads. Ask your audiences to fill out an online webinar registration form every time they want to watch your on-demand webinars, and you can gather these interested leads.
Publish webinar teasers
Engage your audiences before the event through this email marketing strategy – publishing webinar teasers.
When creating webinar teasers, make sure to cover the key values for attendees and make them sound interesting.
You can send a video email to give attendees a sneak peek of the webinar. You may also use social media or engage your team to reach out to key accounts.
 Stay in touch with the attendees
As the webinar ends, stay in touch with the attendees and thank them through a follow-up email. Don't forget to include a call to action, such as "Book a demo" or "Watch it again" in your on-demand webinar.
 Provide lots of free, relevant, and high-quality resources
Create a webinar resources section that includes an additional link and other helpful content that participants can download or access to boost engagement long after the webinar. Relevant resources may consist of eBooks, blog posts, website links, and a link to the registration form for your other content and webinars.
Apart from resources, you must also add a chapter tab to allow attendees to jump to specific sections whenever they want. For instance, you can create a chapter for your presentations and a portion where they can submit questions. Doing so will create a smoother user experience and encourage increased views.
 Implement CRM integrations
It can be time-consuming to measure on-demand webinar performance if you need to download data from one platform before loading it to your own CRM. Fortunately, most on-demand webinars these days can easily be integrated with CRM. This means you can embed your webinars into your CRM so you can access your webinars and CRM data in one place.
Promote your on-demand webinars on different channels
Sharing your on-demand webinar on your social media channels is a simple, cost-effective way to promote your content. In fact, this wouldn't be a hassle as most people are familiar with different social media platforms. 
Moreover, you may also promote your cloud recording as part of your live online events. By referring back to your previous live webinar, attendees might be encouraged to view the on-demand versions. Note that relevant on-demand content will continue to boost lead generation and drive results.
 Repurpose your on-demand and previous webinar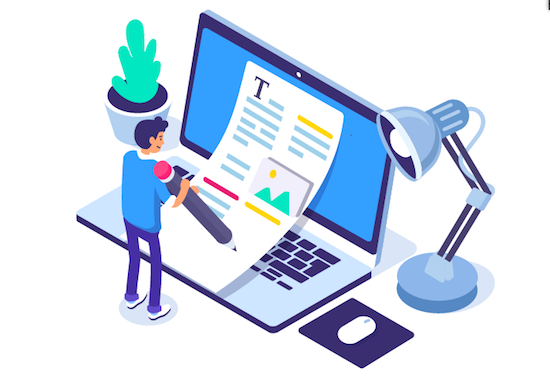 Online events or live webinars cover a wide range of topics under a single motif or theme. Your main theme could be the basics of digital marketing, which covers several topics like social media channels, search engine optimization, and paid search advertising.
Several studies have shown that other methods of content delivery can be more efficient at delivering your message. Keeping audience engagement up throughout the webinars can be challenging. But there is a way to encourage increased views – that is, by repurposing your existing webinar.
The key to repurposing on-demand webinars is user-intent and topic-based keyword research. To produce an on-demand webinar, you must use smaller topics to divide your pre-recorded webinars into digestible content – best for audiences with short attention spans. You can embed the bite-size videos into the necessary sections on your website and make sure they are discoverable by search engine crawlers.
Where to Use On-Demand Webinars
On-demand webinars are versatile, meaning you can re-use them whenever you want across the following channels.
Landing pages – If your webinar is part of a bigger program, like an event or a product launch, you can stream it from that program's landing page.
Webinar channel

– This is among the best places to stream and permanently store your on-demand webinars.

Email

– You can send promotional videos and teasers via email to encourage people to register. Also, the recording can be sent to the attendees.

Blog

– You can write an article to summarize the takeaways from the live demo and embed the on-demand webinars in your blog post. This is ideal for readers who want to watch the video regardless of their time zone differences.

Social media channels

– Digestible webinar content is optimal for Facebook, YouTube, and LinkedIn. Add a call to action to push people to view the full version on your website or webinar room.
Takeaway
On-demand webinar services will help entrepreneurs, educators, and marketers meet their customers on their own time. Viewers can also search for on-demand webinars and look for topics they are interested in whenever they want.
By converting your live webinars to on-demand, evergreen webinars, you won't only provide higher-quality videos for a better user experience. You will also give your team an excellent resource to send to clients and prospects. Since an on-demand webinar is not restricted to a specific date, you can record the webinar and use and reuse it as your campaign material for as long as you want. This will help you become tactical with your marketing, automate specific manual processes, and determine the best target audience as you analyze your conversions.
With all the benefits that on-demand webinars can offer, there is no better time than now to start giving your webinars new life and make them on demand.